A Gift of Thanks: "Recognizing Heroes of Chesed (Kindness)"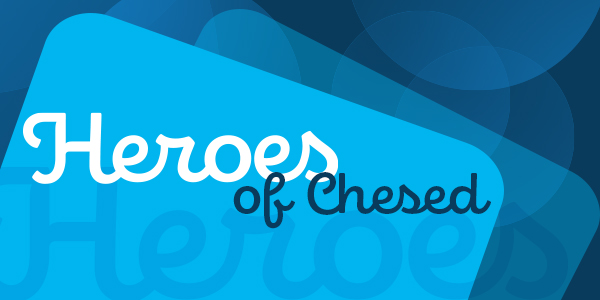 To thank the frontline workers in Jewish Cleveland, the Jewish Federation of Cleveland had over 2,200 grocery and gas gift cards delivered to Menorah Park, Montefiore, Jewish Family Service Association, and Bellefaire JCB.
"During this pandemic there has been a significant amount of attention paid to healthcare workers in the hospitals and our staff likely did not consider themselves 'essential' until it became apparent that the critical work they do to support our at-risk youth was, indeed, essential," said Beth Cohen Pollack, director of organizational advancement at Bellefaire JCB. "Being recognized by the Jewish Federation not only boosts their morale but it also lets them know that others in our community recognize and value the importance of their work."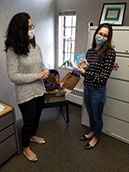 At Bellefaire JCB, the gift cards were given to the staff of their residential cottages for youth with severe emotional issues, Monarch Boarding Academy for youth with autism, staff from their independent and transitional living program, nursing staff, and after school program staff. Gift cards were also distributed to Lifeworks staff, who work with their residents with autism living in community-based homes.
"These gifts were an important gesture for the staff of Bellefaire JCB," said Pollack. "We are grateful for the ability to recognize their commitment to our mission and our clients."
For Wendy Donahue, a hospice RN at Montefiore, the gift card was a welcome surprise for her and her colleagues who care for our elderly community members.
"It is so nice to know I am appreciated and receive something so useful," she said. "It is also a reminder of all that the Jewish Federation does to support our efforts to care for the community as best as we possibly can, not just during the pandemic, but all the time. Thank you!"
We so appreciate all that these talented men and women do every day for families throughout our community.
You make stories like this possible because of your support to the Jewish Federation of Cleveland's annual Campaign.